Leadership
Health care is about people. For us, it's about people who need care, who provide care, who teach care and who advance care through research. In our ever-changing health care industry, we reflect on our commitment to human health and maintain our focus on what we do and why we do it — helping our fellow human beings live healthier, more fulfilling lives.
VCU Medical Center's greatest triumphs often lie in the real lives of our patients. The patient's story is an emotional and engaging portrait of extraordinary outcomes by those whose lives are forever changed by the commitment of a dedicated and talented health care team. In this year's annual report, we are pleased to share some of them with you. Their stories exemplify what we do in treatment, research, education and community outreach every day.
For example, Mary Hostinsky is still going strong at age 95 because of transcatheter aortic valve replacement, a state-of-the-art procedure for severe aortic stenosis that is being pioneered by our world-class colleagues in the VCU Pauley Heart Center.
When Roberta Richardson's cancer developed into an aggressive form of acute myeloid leukemia, she was told that she had — at most — two years to live. That was in 2011. Today, after an innovative clinical trial developed by VCU Massey Cancer Center researchers, Roberta is cancer-free.
Tony Carr had multiple fractures and extensive second-, third- and fourth-degree burns on more than half his body after a fiery plane crash. With the help of dedicated doctors, nurses and staff in VCU's trauma and burn centers, Tony was able to overcome the physical and mental pain of the accident and find hope again.
These are just some of the stories that illustrate how the VCU Medical Center's accomplishments affect real lives on a daily basis.
Along with these stories, we have included some of the highlights of 2012. U.S.News & World Report ranked VCU Medical Center as the No. 1 hospital in the commonwealth, while also placing four of our programs — nephrology, pulmonology, orthopaedics and urology — among the top 50 in the nation. Children's Hospital of Richmond at VCU broke ground on a new Children's Pavilion, which will be the largest outpatient facility dedicated to children in Central Virginia. We trained our 1,000th combat medic, as one of only three civilian institutions in the country to participate in the U.S. military's Special Operations Combat Medic training program. And our Community Health Education Center celebrated 10 years of providing health information to the community.
As one of the pre-eminent, comprehensive academic medical centers in the nation, we are proud to be part of an institution that is helping and advancing the lives of so many people. We invite you to spend time browsing our annual report.
Sincerely,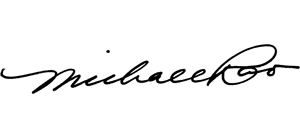 Michael Rao, Ph.D.
President
VCU and VCU Health System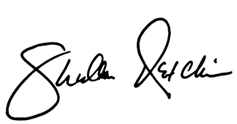 Sheldon M. Retchin, M.D., M.S.P.H.
CEO, VCU Health System
Senior Vice President, VCU Health Sciences
Pictured above are Sheldon M. Retchin, M.D., M.S.P.H. (left), and Michael Rao, Ph.D. (right).