Leadership
Letter from the President and CEO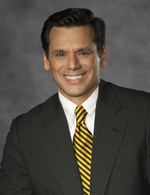 Michael Rao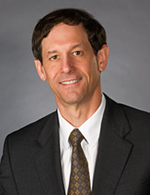 Sheldon M. Retchin
This past year was a remarkable one for the VCU Medical Center. Not only was it a year of significant achievements, but it also represented 10 years since the VCU Health System began operations. Thus, for this year's report, we are celebrating both our recent successes in 2011 and our major milestones of the past decade.
As a robust medical center encompassing five health sciences schools — Allied Health Professions, Dentistry, Medicine, Nursing and Pharmacy — along with the clinical care delivered by the VCU Health System, which comprises MCV Hospitals, MCV Physicians and the Virginia Premier Health Plan, we are honored to be one of the leading and most comprehensive academic health centers in the country. Today's stories along with those of the past decade demonstrate an institution that is achieving national pre-eminence because of its many talented and dedicated professionals.
Our mission of restoring and preserving health, seeking the cause and cure of diseases, and educating the health professional workforce for the commonwealth and beyond, touches lives throughout the world. If there is a singular event that characterized 2011, it was in November with the surgical separation of conjoined twins from the Dominican Republic. This remarkable surgical feat was just one powerful example of the capabilities of the talented individuals at the VCU Medical Center who are devoted to children's health care around the globe. The 20-hour surgical procedure and the subsequent post-acute care and therapy were extraordinary demonstrations of courage and talent from a capable and compassionate team of nearly 200 health care professionals.
Reflecting back on the past decade, we celebrate 10 years of the Virginia Coordinated Care (VCC) program. The VCC began 12 years ago as a vision for providing an organized medical home model for thousands of medically uninsured patients in the Richmond region. Since its inception, the program has almost tripled in size to nearly 30,000 enrollees and has produced evidence-based outcomes of improving access while reducing both unnecessary utilization and costs. As our nation embarks on health care reform measures that embrace population health management, the VCC demonstrates the VCU Medical Center as a leader and innovator in integrated delivery system models.
Typical of all years representing the past decade, we were honored again with many accolades in 2011, ranging from our national and regional rankings in U.S. News & World Report to program recognitions in Anthem Blue Distinction Centers of Excellence; from Beacon Awards for nursing and clinical care in five of our ICUs to our seventh recognition as a Working Mother magazine "100 Best Companies," as well as local and national recognitions as "top doctors" for many of our faculty.
As part of the VCU Medical Center leadership team, we are proud to be part of an exciting institution that is advancing on so many fronts. To best capture the spirit and depth of our accomplishments, and to be more eco-friendly, we developed an online microsite for this year's report. We invite you to spend time browsing the many sections and enjoying the interactive multimedia elements of the report.
Sincerely,
Michael Rao, Ph.D.
President
VCU and VCU Health System
Sheldon M. Retchin, M.D., M.S.P.H.
CEO, VCU Health System
Vice President, VCU Health Sciences