Leadership
"Quality and safety drive our vision, which is propelled by the best people. …" These words are lifted directly from our vision statement for VCU Medical Center. Further, our vision statement speaks directly about pre-eminence, superior value, contributions of all members of the health care team, and using leading-edge techniques and innovation in education. These would be simply words on a page unless they are directly acted upon and clearly demonstrated. The stories and related information in this year's annual report reflect the active focus on our vision and validate our lofty aspirations of excellence.
In short, our focus is on delivering safety and quality care to every single patient. "Safety First, Every Day" is not simply an initiative. It is a fundamental and foundational commitment to become America's safest health system, as demonstrated by achieving zero events of preventable harm to patients, team members and visitors.
Safety and quality are our priorities everywhere. For example, the pioneering use of clinical data from our electronic health record spurred the creation of novel early warning systems that actively alert care providers to critical changes in our patients in the hospital. This system enables providers to anticipate need, act swiftly and save lives.
Another dimension of our steadfast pursuit is represented by an innovative program for those patients who are the sickest and require the most-complex treatments by surrounding them with the talents of a multidisciplinary care team. The Complex Care Clinic puts the patient at the center and then coordinates the unique and vital skills of all members of the care team – doctors, nurses, pharmacists, therapists and social workers. The success of this program is not merely demonstrated by impressive statistics, but most importantly by the patients' lives transformed, such as the case of Gwendolyn Ward about whom you can read later.
Our commitment to safety and quality is focused on the long term. This is demonstrated by educating and preparing our students in new and inventive ways that will give them the skills and experiences essential for delivering high-quality, safe and team-based care to patients for generations to come. The teaching modalities we use range from modern, high-tech simulation equipment to talented actors from our VCU School of the Arts who serve as practice patients.
These examples provide a mere glimpse of the tremendous efforts and contributions our fellow team members make here at VCU Medical Center. We are honored and grateful to be part of this amazing team that brings to life our mission and vision of being America's safest and highest-quality health system.
Sincerely,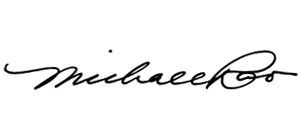 Michael Rao, Ph.D.
President
VCU and VCU Health System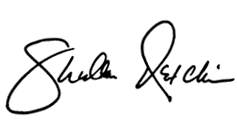 Sheldon M. Retchin, M.D., M.S.P.H.
CEO, VCU Health System
Senior Vice President, VCU Health Sciences