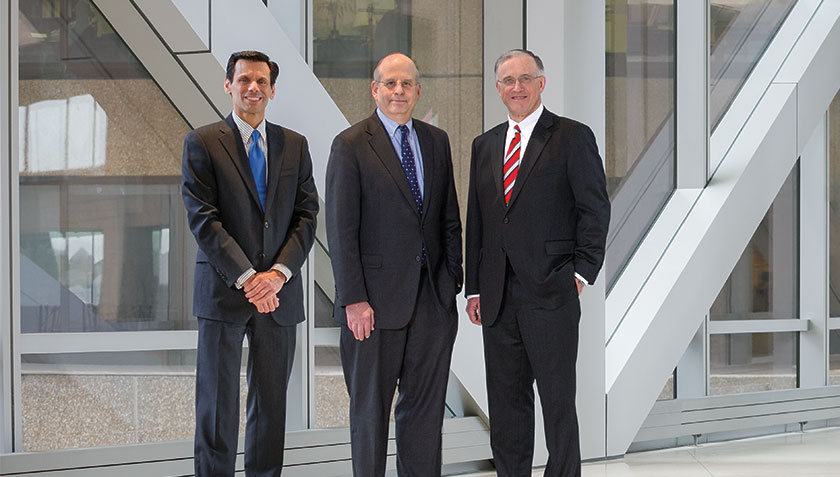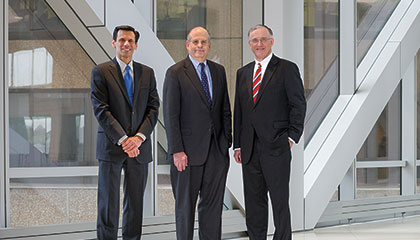 From the leadership
Academic medical centers are responsible for the well-being of the people around them. VCU Medical Center's dedication to that mission is seen in the wide-reaching advances we made in 2014.
To improve access and meet the health care needs of the communities we serve, we opened clinics and added telemedicine services throughout metro Richmond, Central Virginia and beyond. We transformed a more than 20-year relationship with Community Memorial Hospital in Southside Virginia, officially unifying through an affiliation that enhances access to patients from that region.
We never paused our important work, but took a moment to savor and celebrate a national award, the American Hospital Association (AHA)-McKesson Quest for Quality Prize, which recognized our "Safety First, Every Day" mission and our never-ending journey toward high reliability. The recognition honored the physicians, nurses, pharmacists, health professionals and students who collaborate every day to elevate patient care and safety at VCU Medical Center. It reminded us of how far we've come and served as testament of our national standing as leaders in health care delivery.
As medical sponsors of the 2014 CapTech USA Cycling Collegiate Road National Championship, we stepped up by manning the three-day race and providing medical services through a team of 30 physicians, residents, physical therapists, nurses and volunteers. The event prepared us for the world stage — we'll be ready for the nine-day 2015 Union Cycliste Internationale Road World Championships, for which VCU Medical Center will serve as the exclusive medical sponsor.
We also continued improving the way our diverse, and some of our most vulnerable, patients receive services. The new VCU Center for Advanced Health Management opened its doors and, in turn, opportunities for seamless care as providers team up in a single space, during a single appointment, to provide services to medically complex and chronically ill patients.
At VCU Medical Center, we constantly find ways to save and improve more lives. Our spectacular investment in children's care included "topping out" our new $204 million, 640,000-square-foot Children's Pavilion and receiving a $28 million gift to expand pediatric congenital heart surgery and pediatric cardiac services in Richmond.
As you look through this annual report, you'll see compelling examples of our influence as leaders in health care. These remarkable stories provide just a glimpse at the incredible ways we demonstrate our responsibility and service to the people around us every day.
Sincerely,

Michael Rao, Ph.D.
President
VCU and VCU Health System

Jerome F. Strauss III, M.D., Ph.D.
Interim CEO and executive vice president for medical affairs, VCU Health System; interim vice president, VCU Health Sciences; and dean, VCU School of Medicine

John F. Duval
Vice president for clinical services and CEO, VCU Hospitals