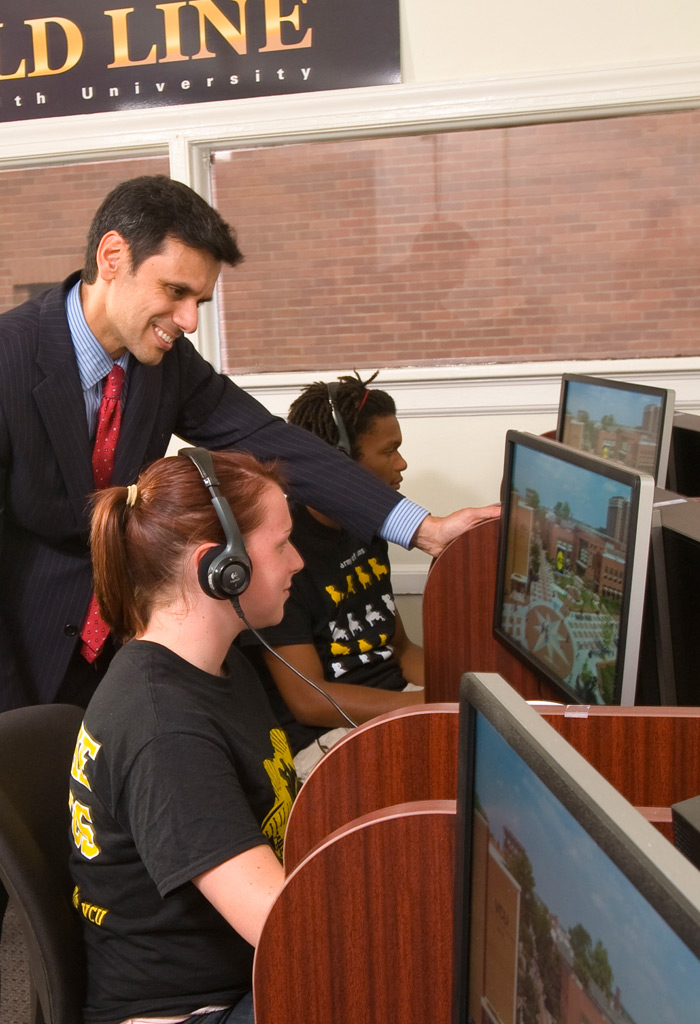 Development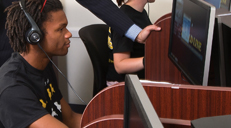 Alumni answer the call
In September 2012, VCU launched a student-based calling center, the Gold Line, to reconnect with alumni and ask them to support the university. The Gold Line exceeded its goal, reaching about 27,250 alumni on the phone and securing more than 5,300 pledges, totaling more than $750,000. And in keeping with VCU's going green initiative, the university's alumni base chose to make its donations using credit or debit cards 34 percent of the time.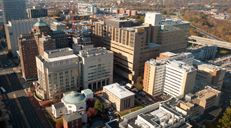 Schools' faculty show tremendous support
Over the past decade, School of Pharmacy faculty has been one of the more engaged donor groups at VCU, giving hundreds of thousands of dollars to support endowed student scholarships in its school. In 2013, 42 pharmacy faculty members contributed more than $12,000, with a dozen giving more than $500 each, a 9 percent increase in participation and a 9.1 percent increase in dollars raised over last year.
Engaged donors also abound in the School of Allied Health Professions. After a lifetime of service and giving, Herbert T. Watson, M.Ed., CRNA, former chair of the Department of Nurse Anesthesia, created the department's first endowed professorship. The Herbert T. Watson Professorship in Nurse Anesthesia was established to support distinguished educators and researchers in the specialty of nurse anesthesia.
The newly established endowment crowns a departmentwide spirit of giving that, as of January 2013, includes endowed funds and scholarships established by every Department of Nurse Anesthesia faculty member.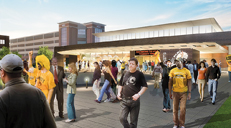 VCU receives major personal and corporate gifts from across the spectrum
The VCU School of Dentistry used the occasion of Alumni Week in April to re-engage with its alumni and ask them to support their alma mater. In doing so, the school raised a record $1.1 million that week with gifts from about 300 alumni — about 27 percent participation, nearly 10 percent more than any other school. Most of the donations will support student scholarships.
The Pauley Family Foundation made a $5 million gift to the Pauley Heart Center at the VCU Medical Center that will be matched by the VCU Glasgow Endowment, creating a $10 million total gift to expand and enhance recruitment and research at the world-class cardiology program. In addition to the Pauley gift, VCU launched a fundraising campaign to raise $5 million for the Pauley Heart Center that also will be matched by an additional $5 million from the Glasgow trusts.
With more than $73 million already raised, VCU Massey Cancer Center introduced Research for Life — its largest and most important campaign — to the public in November 2012. Nearly three-quarters of the way to its ultimate goal of $100 million, the campaign seeks to raise an additional $27 million by June 2014 — all centered on a single purpose: extending and saving the lives of people affected by cancer.
The Department of Intercollegiate Athletics received the largest gift and largest corporate sponsorship in its history. Health Diagnostic Laboratory Inc. agreed to a $4 million partnership to support VCU Athletics and its future capital projects. Additionally, MeadWestvaco Corp. pledged $3 million to be paid over 10 years to support the new VCU Basketball Complex project. This new facility will enhance VCU's stature as an athletic powerhouse and economic engine for downtown Richmond, Va. Part of the university's Master Site Plan, the complex is slated to be built adjacent to the Stuart C. Siegel Center.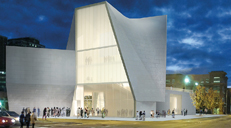 VCU surpasses $20 million for new ICA
VCU exceeded the $20 million mark in support of the university's new Institute for Contemporary Art, raising an additional $6 million toward its $32 million campaign goal since unveiling the building's design in April 2012. Part exhibition and performance space, part lab and incubator, the ICA will feature a series of flexible programming spaces for the presentation of visual art, theater, music, dance and film by nationally and internationally recognized artists.
New leader joins alumni and development group
Marti K.S. Heil was named vice president for the Office of Development and Alumni Relations. Heil, a nationally recognized leader in higher education fundraising, served as senior vice president for development at the Indiana University Foundation, where she directed all fundraising activities and capital campaigns. In previous positions, she directed several capital campaigns exceeding $1 billion goals. Under her leadership, Indiana University in 2010 was named first among public institutions of higher education for overall fundraising results.
$77
million in new gifts and pledges, exceeding $60.5 million maximum target
$77
million in new gifts and pledges, exceeding $60.5 million maximum target
$1.316
million in endowment contributions
$1.316
million in endowment contributions
11,000+
alumni association members, most in university history
11,000+
alumni association members, most in university history