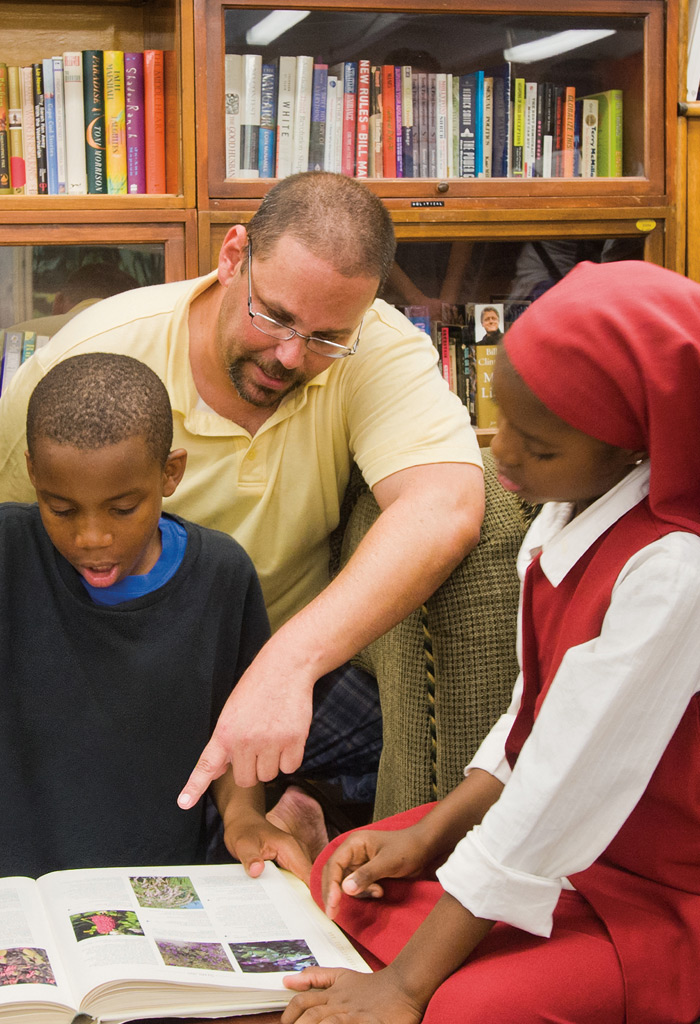 Engagement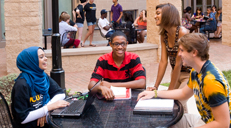 Service-learning mission expands
In its mission to merge learning with experience and students with their surroundings, VCU reached an all-time high in community-engagement hours with 723,414 hours logged in 2012-13. The university expects those numbers to increase after launching two new living-learning communities designed to immerse students in both local and global service themes.
ASPiRE (Academic Scholars Program in Real Environments) debuted in fall 2012 with 148 sophomores. The program partners with 20 local organizations as it instills community engagement through academic course work and cocurricular activities. By 2014, more than 420 students will participate, making an impact in such areas as pre-K and adult education, affordable housing, environmental sustainability and urban revitalization.
In April 2013, VCU expanded the focus of its living-learning communities to a worldwide perspective with VCU Globe. This new program prepares students to navigate global communities, in both personal and professional contexts, as they engage in community service projects and leadership-building activities. Students from throughout the university completed Globe's first orientation in spring 2013 and began living together in the new West Grace Student Housing – North residence hall in fall 2013.
Watch video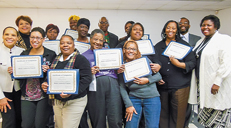 First Mosby leadership class graduates
In spring 2013, 14 residents of the Mosby Court community in the East End of Richmond, Va., graduated from the Mosby Leadership Program, which is designed to empower Mosby Court residents to address social problems and become advocates for themselves and others. Mosby Court, a public housing project near the VCU Medical Center, houses 1,200 residents with an average annual income of about $10,000. Ninety-three percent of households are headed by single mothers.
For five months, members of the inaugural class of the program attended workshops taught by volunteers who included VCU faculty, staff and students. The workshops focused on developing skills such as conflict resolution, effective communication and computer training. Program participants must be Mosby Court residents, demonstrate a clear desire to be leaders and successfully advance through a competitive application and interview process.
The Mosby Leadership Program is a partnership with VCU ASPiRE, VCU Center on Health Disparities and the Richmond Redevelopment and Housing Authority. The program is funded through a grant from the VCU Division of Community Engagement.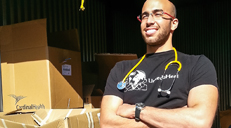 VCU student founds service organization
When Mohamed Shaaban left his native Egypt four years ago, he relied on the charity of others to help him survive in the U.S. Today, he's determined to give back.
Shaaban graduated from VCU in May 2013 with a bachelor's degree in biology and is now enrolled in VCU's School of Medicine. As an undergraduate, he began United2Heal, a student organization that collects surplus medical supplies and ships them to needy hospitals and schools around the world. Much of what the organization collects comes from the VCU Medical Center.
The organization's first shipment of medical supplies filled a 20-foot-long shipping container and was valued at more than $1 million. It went to a Syrian hospital in spring 2012. In 2013, Shaaban and his fellow students gathered more than $400,000 worth of supplies for a children's cancer hospital in his native Egypt. They plan to collect for a school in Ghana.
Shaaban says his efforts through United2Heal are his way of paying back those who helped him when he immigrated to America. And it's a mission he'll continue during medical school — and beyond.
"My experience with United2Heal has been very enriching," he says. "We are very motivated to keep growing and expanding."
Note: This article was originally produced in the summer of 2013. In the days following the publication of the President's Annual Report, Mohamed Shaaban suddenly and tragically died of natural causes. He was in his first semester as a student in VCU's School of Medicine and preparing a new shipment for United2Heal. The organization will continue to operate and serve those in need in Shaaban's honor.