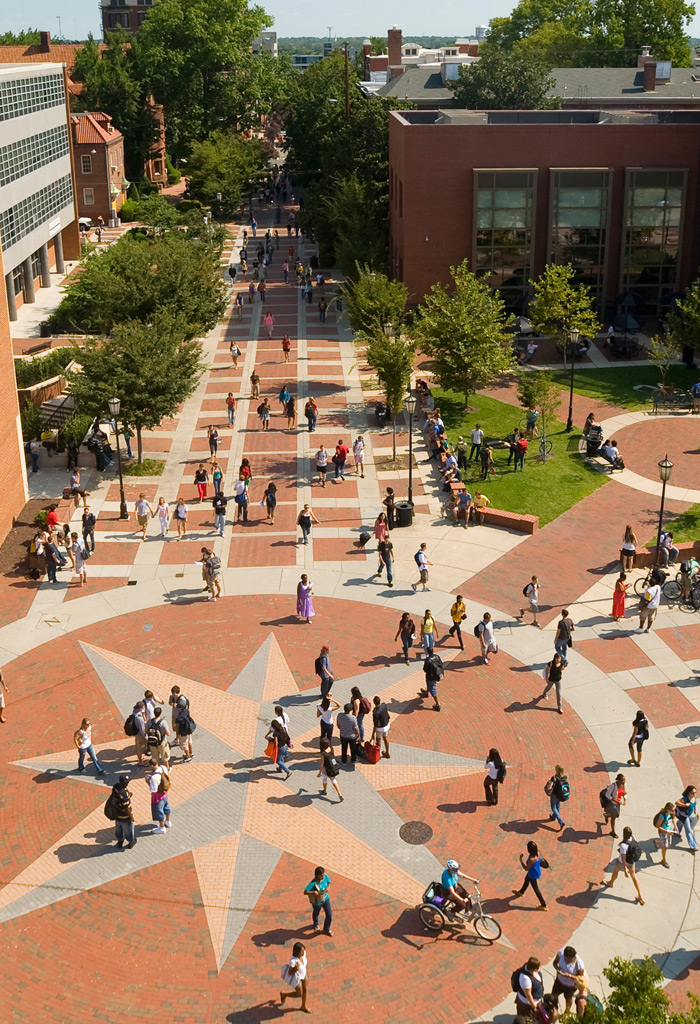 Executive summary
VCU enjoyed a remarkable 2012-13 — a year in which we took our place on the national stage thanks to the achievements of our people. This includes 7,372 students who earned their degrees — an all-time record — and a record enrollment in the VCU Honors College. More students than ever, such as our Undergraduate Research Opportunities Program scholars, conducted research as part of their curriculum or alongside faculty mentors and stated their desire to be entrepreneurs.
"U.S. News & World Report also named VCU as one of the top 14 'up-and-comer' universities in America."
The nation recognized VCU's diverse campus. We were called one of three institutions in the nation "that has made great strides in education success for black and Hispanic students," earned an inaugural Higher Education Excellence in Diversity Award, closed the graduation gap for minority students and were named among the top 30 schools for minorities nationwide.
Our nationally prominent faculty earned two Guggenheim awards (bringing our total to 12 since 2002, one of the highest totals for any university), four Fulbright Scholar awards, a State Council of Higher Education for Virginia Outstanding Faculty Award and an election to the Institute of Medicine. In addition, we added to our faculty ranks distinguished new deans in the schools of Engineering and Nursing, a founding director for the Institute of Contemporary Art, a Pulitzer Prize-winning poet in the Department of English and vice presidents for development and alumni relations and finance and administration.
The faculty, staff and students in our renowned VCU da Vinci Center were recognized for excellence by the National Academy of Engineering, and we earned more Virginia Innovation Partnership proposal awards than any institution in the commonwealth. U.S. News & World Report also named VCU as one of the top 14 "up-and-comer" universities in America.
As we took our place among the nation's top public research universities, we also worked to serve our home city in innovative ways. Our students conducted more than 700,000 hours of community service last year, buoyed by the Academic Scholars Program in Real Environments and VCU Globe living-learning communities. Examples of community service included a life-changing program in the Mosby Court community of Richmond, Va., where residents, many of whom are single mothers, learned the skills they need to compete in the 21st-century workforce. Another example involved a group of VCU students who collect and ship life-saving medical supplies to impoverished nations around the world.
Our success, of course, must be built on resources, and we were pleased by how the Gold Line, our new student-based call center, has continued to increase our base of support from alumni and friends across the nation. On campus, we saw a $1 million Alumni Week gift for the School of Dentistry, significant gifts for the VCU Pauley Heart Center and VCU Massey Cancer Center, as well as the two largest gifts in the history of our intercollegiate athletics program.
Our physical resources, including the new James W. and Frances G. McGlothlin Medical Education Center, enabled us to educate future physicians in new ways, further solidifying our unique commitment to student success and human health. We saw that commitment reaffirmed when the VCU Medical Center was named a No. 1 hospital in Virginia for a second time and cared for more than 650,000 patients at its world-class facility.
VCU sent a strong message by joining the Atlantic 10 Conference, launching a striking new "Make it real" branding campaign and attracting visitors such as U.S. Vice President Joe Biden and award-winning filmmaker Spike Lee, that we are no longer a mid-major in any aspect.
Taken together, it was an outstanding year for VCU — one in which we took our place as one of the nation's premier urban, public research universities.