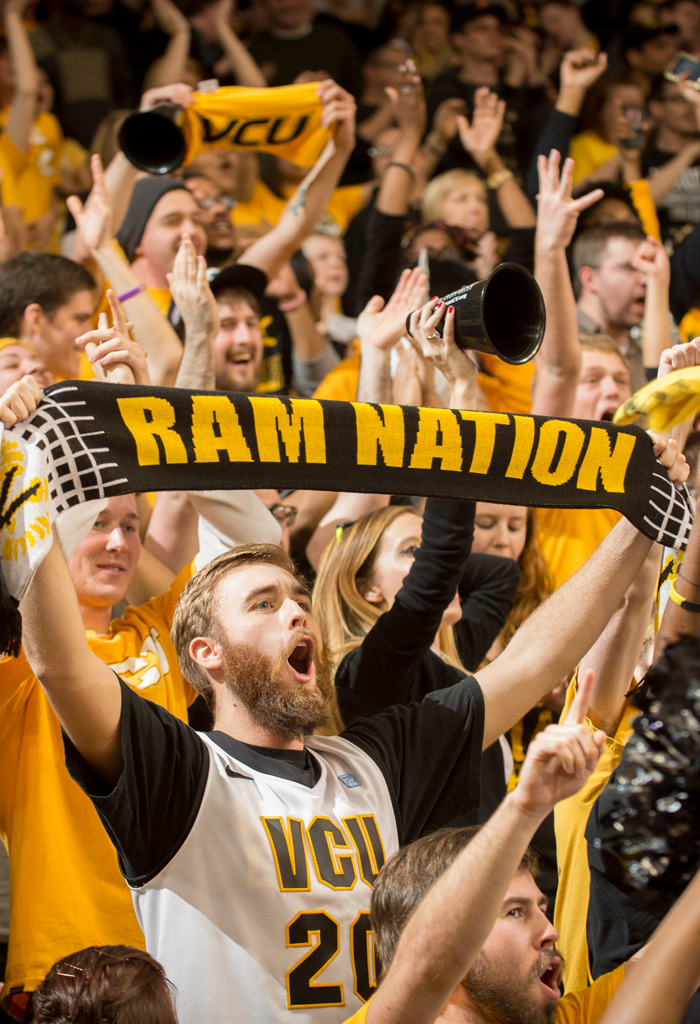 National attention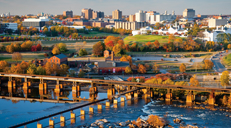 U.S. News & World Report names VCU 'up-and-comer'
U.S. News & World Report named VCU a 2014 "up-and-comer" among national universities in its annual "Best Colleges" rankings.
VCU ranked 14th among national universities, tying with Boston University, Carnegie Mellon University, Tulane University and six others.
College administrators, including presidents, provosts and admissions deans who were surveyed in the spring of 2013 for the 2014 U.S. News "Best Colleges" rankings also were asked to nominate institutions that they believe have recently made the most promising and innovative changes in the areas of academics, faculty, student life, campus or facilities.
"Being listed among America's rising national universities is an honor that reflects our commitment to brightening VCU's star on the national map," says VCU President Michael Rao, Ph.D. "Our mission as a new type of research university is to transform the human experience through education, innovation, service and a focus on human health, and our efforts have begun to attract national attention in countless ways."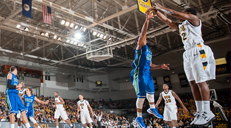 Rams claim spotlight in first A-10 season
The VCU Department of Intercollegiate Athletics debuted strongly in the Atlantic 10 Conference with a number of premier accomplishments. In addition to earning a higher winning percentage than any other university in Virginia, VCU's athletes notched the highest graduation rates in the university's history, at 80 percent.
In addition, the men's and women's tennis teams made their way to the NCAA tournament for the 20th time under 23 years of direction from coach Paul Kostin, and men's basketball sold out 35 consecutive home games — one of the longest streaks in the nation. Season tickets for the 2012-13 men's basketball season sold out earlier than any other university — nationwide — displaying the dedication and prowess of VCU alumni and the Ram Nation.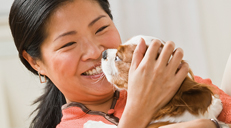 Research has bite
The work of Sandra Barker, Ph.D., professor in the VCU School of Medicine's Department of Psychiatry and director of the Center for Human-Animal Interaction at VCU, and her husband and research partner, Randolph Barker, Ph.D., a professor in the Department of Management in the School of Business, garnered national media attention in 2013, including that of "CBS This Morning" and its host, Charlie Rose. The Barker's research sheds light on the perks of human and animal interaction, specifically the benefits of bringing dogs to the workplace.
A week after the story was released by University Public Affairs, the story generated nearly 500 national and international media hits, totaling approximately 169 million impressions. This effort led to media coverage by the L.A. Times, Time Magazine, WebMD, Forbes.com, U.S. News & World Report, Discovery.com, The Globe and Mail (Canada), BBC, CBC, the Huffington Post, Metro International (U.K.) and more.
Celebrities and political figures visit VCU
The past year marked a time of intense interest for VCU among celebrities and political figures. In January, Joe Biden, U.S. vice president, traveled to campus to host a round table discussion on gun safety. VCU President Michael Rao, Ph.D; VCU Police Chief John Venuti; and VCU Professor and Chair of Child and Adolescent Psychiatry Bela Sood, M.D., participated in the conversation, which also included Secretary of Homeland Security Janet Napolitano, Secretary of Health and Human Services Kathleen Sebelius, Deputy U.S. Attorney General Jim Cole, U.S. Sen. Tim Kaine, U.S. Rep. Bobby Scott and other state and local representatives.
Other notable visitors to campus in 2012-13 included Spike Lee, award-winning filmmaker; Terry McAuliffe, businessman and then-gubernatorial candidate for Virginia; and Ken Cuccinelli, Virginia's attorney general and then-gubernatorial candidate for Virginia.