Launch of ASPiRE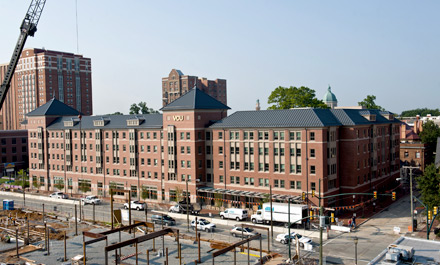 VCU has long kept community engagement at the heart of its mission. But with its new Academic Scholars Program in Real Environments, known as ASPiRE, the university takes the living-learning experience to new heights.
Launched in fall 2012 and centered in the new five-story residence hall on the south side of West Grace Street, VCU ASPiRE is a one-of-a-kind effort to link students with their community and with each other through a coordinated educational and service-learning curriculum and living experience.
High-level undergraduate students selected to participate in the program will complete seven credit hours in a variety of academic disciplines, and faculty members will work with the students and community to forge partnerships that can meet community needs related to the environment, youth health care, the arts and improving economic and social conditions.
The program kicked off with 148 sophomores this semester, and by 2014, 420 students will participate.