Economic Development Office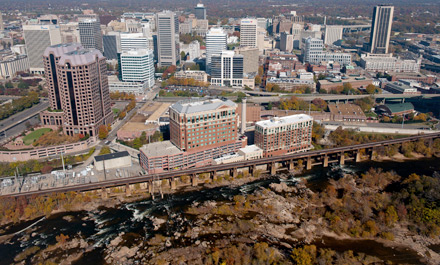 VCU ramped up its economic development efforts in 2011-12, hiring its first executive in charge of enterprise and economic development.
Nicole M. Colomb is tasked with developing and executing the university's economic development agenda as a major economic engine in the Greater Richmond area. The position supports VCU's strategic plan, Quest for Distinction, which includes an emphasis on commercialization of intellectual property and economic development.
Colomb, a VCU alumna, previously served as vice president of marketing and business development for Virginia Life Science Investments and the Virginia Biosciences Commercialization Center, where she evaluated a diverse range of medical technologies for potential investment and led portfolio companies through the commercialization process to ensure maximization of shareholder value.