Federal relations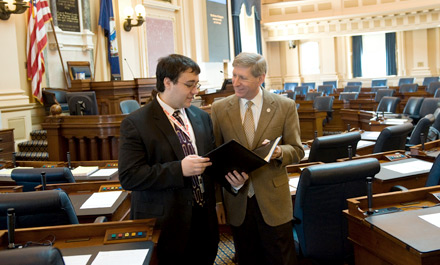 VCU has ramped up its federal relations work, focusing on seeking research grants and influencing federal health care policy to assure funding for the missions of the health care system.
In the past year, VCU — in conjunction with the National Association of Public Hospitals — hosted and participated in a significant policy discussion with influential congressional committee staffers and staff of the Virginia congressional delegation.
Representatives of University College met with leaders of the U.S. Department of Education who are interested in showcasing the success of University College as a model across the nation. Grant-seeking efforts have focused on a program for the treatment of veterans suffering from traumatic brain injury as well as several initiatives within the School of Education.